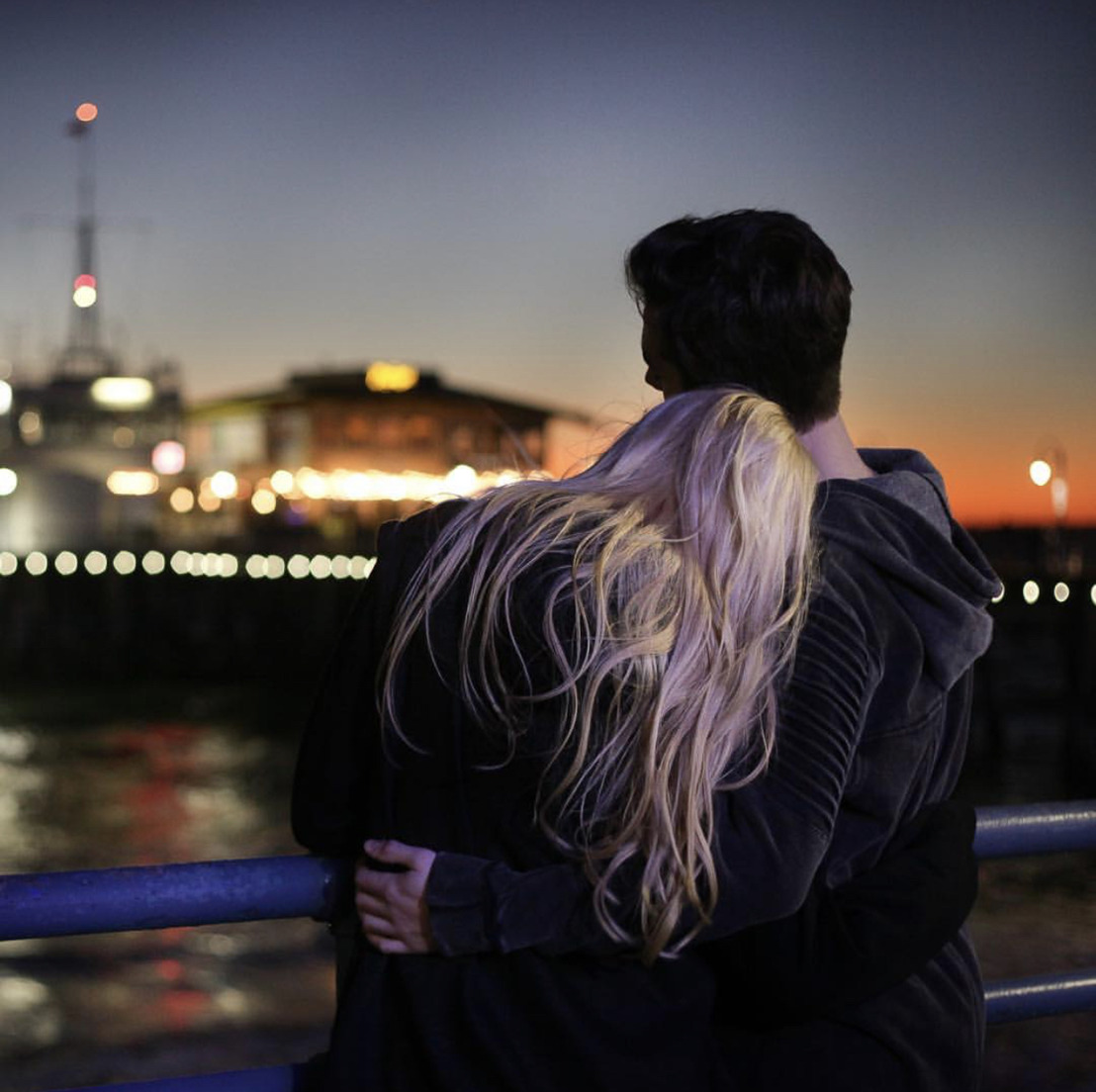 CHARTING POP ARTIST KYLE MEAGHER DEBUTS FIRST THREE PARTS OF MUSICAL SHORT FILM AND VISUAL EP "BEATS IN A BAGEL SHOP"
"Take It All Away" is the second episode in a visual EP journey about young love, heartbeats, getting beaten and broken after a breakup and beating heartbreak - all set to musical beats.
Friday, April 5, 2019 —

Charting pop artist Kyle Meagher releases the first three parts of his visual EP and episodic musical short film Beats In A Bagel Shop.

"Beats in a Bagel Shop" is the story of two friends who face difficulty when one falls in love with a new romantic love interest. We journey with the couple through heartbeats, getting beaten and broken after a break-up and finally - beating heartbreak - all set to musical beats.

The first three parts (released today) set the stage, introducing viewers to the three key players in the story, the best friend (played by notable actress Dalila Bela, best known for Anne with an E, Odd Squad, Once Upon a Time), the love interest (played by Izabella Martinez), and the young male (Meagher).

Heartbeats (Part 1) and Taking a Beat (Part 3) feature story segments of the episodic love story, while Part 2 features the official music video for Meagher's single Take It All Away off his debut EP Beats in a Bagel Shop. Take It All Away follows the couple as they walk on the beach, eat pizza with friends, and spend time seaside, many moments relatable to any blossoming teen romance.

"'Take It All Away' follows the honeymoon phase for a couple," comments Meagher. "It demonstrates those initial feelings of falling in love with your partner and the way one person feels towards the other. It's those moments when everything is perfect."

Inspired by Meagher's personal experience, Beats In A Bagel Shop is written by Meagher, Joe Jordan and Sam Welch and produced by industry veterans Mark Liggett and Jerry Lane. Liggett is a grammy nominated, gold and platinum award producer and artist developer who has secured over 20 major recording artists and has record sales of over 20 million units. The video series was directed by music video industry veteran, J.B. Lawrence, who has directed more than 50 music videos.

Meagher's last single, Too Good for You, is the fifth video in the series but was released before the album in February 2019 with U.S. radio success in various US cities (Atlantic City, Birmingham, Palm Springs, McAllen, Poughkeepsie and more). The single has generated over 82,000 plays per week on What's In Store Music (Retail Radio).

Also an actor best known for his recurring role on the hit CBC and Netflix series, Anne with an E, Meagher had first released his debut single Nowhere in July 2018. The song received much acclaim across U.S. radio, including 20+ stations in California, New York, Texas, Illinois, Nevada, New Jersey, Utah and Vermont. With over 100,000 plays across Spotify and Apple Music and a total audience of over 1.5 million, Nowhere has charted #3 on Radio Disney and #58 on Mediabase Charts for the U.S. Top 40.

Meagher's social following consists of over 25,000 followers on Instagram, with a growing audience from his appearances on etalk, iHeartRadio, The Kidd Kraddick Morning Show, and Global News. He's performed on stages in Texas, Alabama and Tennessee, opening for some of the biggest names in music including Austin Mahone, Mike Posner, Why Don't We, Madison Beer, Bryce Vine, and NF.

The audio for Beats In A Bagel Shop can be found on Spotify and itunes. Video EP is available on Meagher's Youtube page.
Meg Sethi President & CEO, Alchemysts Inc.