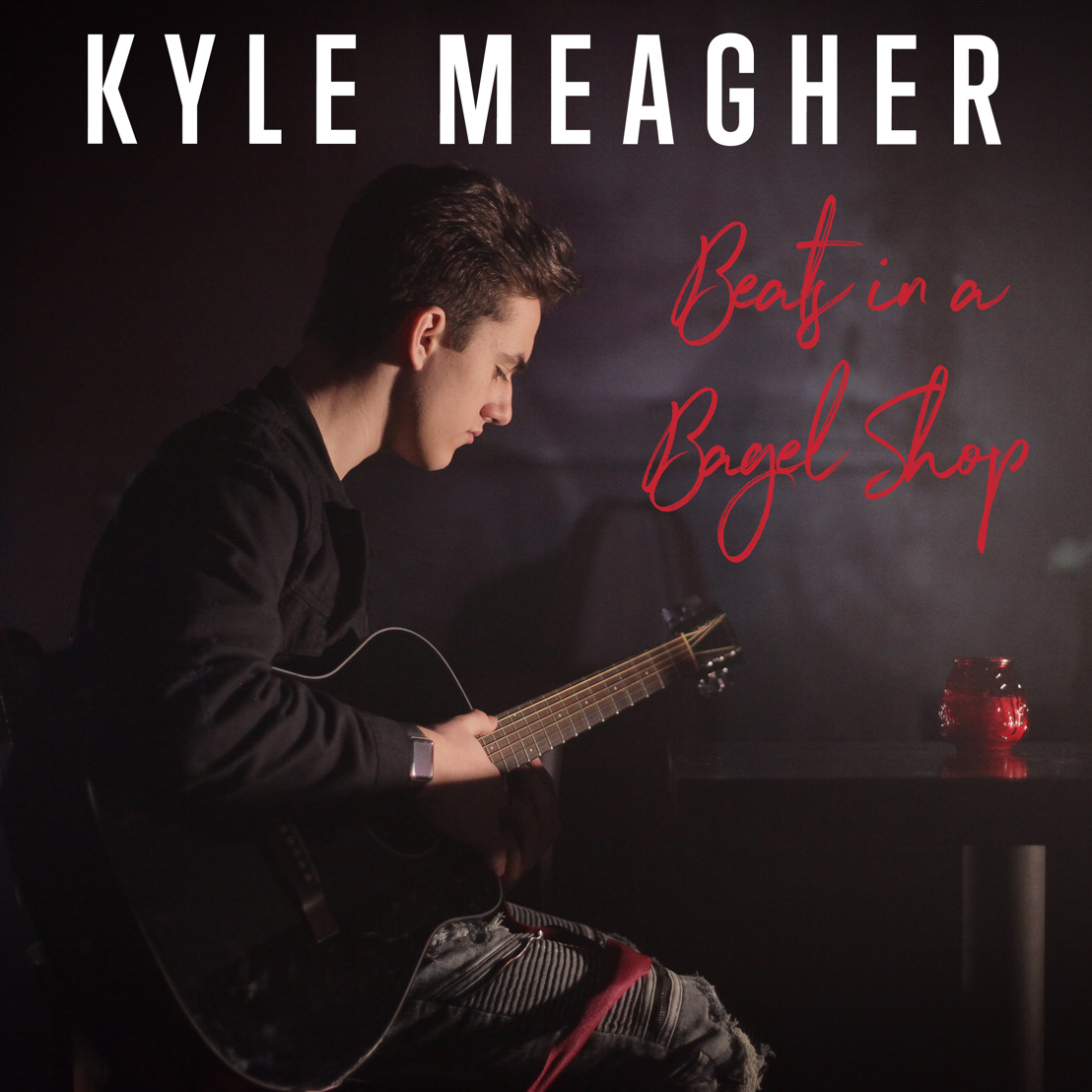 BAGEL SHOP BEGINNINGS: CHARTING POP ARTIST KYLE MEAGHER DROPS VISUAL EP, "BEATS IN A BAGEL SHOP"
Beats In a Bagel Shop is an audio and visual seven-part tale that follows the journey of a relationship.
Friday, March 29, 2019 —

Sixteen year-old actor and charting musician Kyle Meagher releases his debut visual EP, Beats In A Bagel Shop.

This audio and visual experience is a series of 7 songs and videos that link together to chronicle the beginning through to the end of a relationship between a young couple, both of which happen at a bagel shop. Meagher will release a video once a week for each of the songs following the EP audio release that include connecting segments that gives the viewer a full short film experience. The short film will take viewers on a musical journey through the relatable experience of falling in love, breaking up, getting over hurt and anger as well as starting a new romance.

"Beats in a Bagel Shop has many different meanings and encompasses four different kinds of beats: musical beats, the heartbeat, being beaten and broken, and finally, beating heartbreak. We want everyone watching the EP to feel as though they are in a bagel shop hanging out and watching a couple's story unfold," explains Meagher.

Inspired by Meagher's personal experience, Beats In A Bagel Shop is written by Meagher, Joe Jordan and Sam Welch and produced by industry veterans Mark Liggett and Jerry Lane. Liggett is a grammy nominated, gold and platinum award producer and artist developer who has secured over 20 major recording artists and has record sales of over 20 million units.

Meagher's currently available single, Too Good for You, is the fifth video in the series but was released before the album in February 2019 with U.S. radio success in various US cities (Atlantic City, Birmingham, Palm Springs, McAllen, Poughkeepsie and more) and over 82,000 plays per week on What's In Store Music (Retail Radio).

Also an actor best known for his recurring role on the hit CBC and Netflix series, Anne with an E, Meagher had first released his debut single Nowhere in July 2018. The song received much acclaim across U.S. radio, including 20+ stations in California, New York, Texas, Illinois, Nevada, New Jersey, Utah and Vermont. With over 100,000 plays across Spotify and Apple Music and a total audience of over 1.5 million, Nowhere has charted #3 on Radio Disney and #58 on Mediabase Charts for the U.S. Top 40.

Featuring notable actresses Dalila Bela (Anne with an E, Odd Squad, Once Upon a Time) and Izabella Martinez, Beats In A Bagel Shop videos will begin to release weekly on Meagher's YouTube Channel starting on April 5, 2019.

"Since all the songs in Beats In A Bagel Shop were written as a story, we also wanted to share it as a visual album to tell the full story," adds Meagher. "It's comparable to a musical short-film or mini-musical."
Meg Sethi President & CEO, Alchemysts Inc.